Exhibition
CAPTURING THE MOMENT
Henry Imsland
The first temporary exhibition at the Norwegian Printing Museum is about the newspaper artist Henry Imsland, the man who "drew Rogaland".

NEWSPAPER ARTIST IMSLAND
Henry Imsland (b. 1900) is perhaps best known from his long career in Stavanger Aftenblad where he was employed from 1921 until his death in 1981. At that time it was not unusual to find a selection of his drawings on several pages of the newspaper, everything from small illustrations of the day's weather forecast, to significant political drawings on the front page. His technique is characterised as gentle and simple, being at the same time hard-hitting and sarcastic. A form of his gentle irony was perhaps best represented by his column "Weird Folk", where Imsland drew the people of Rogaland, in all their varieties.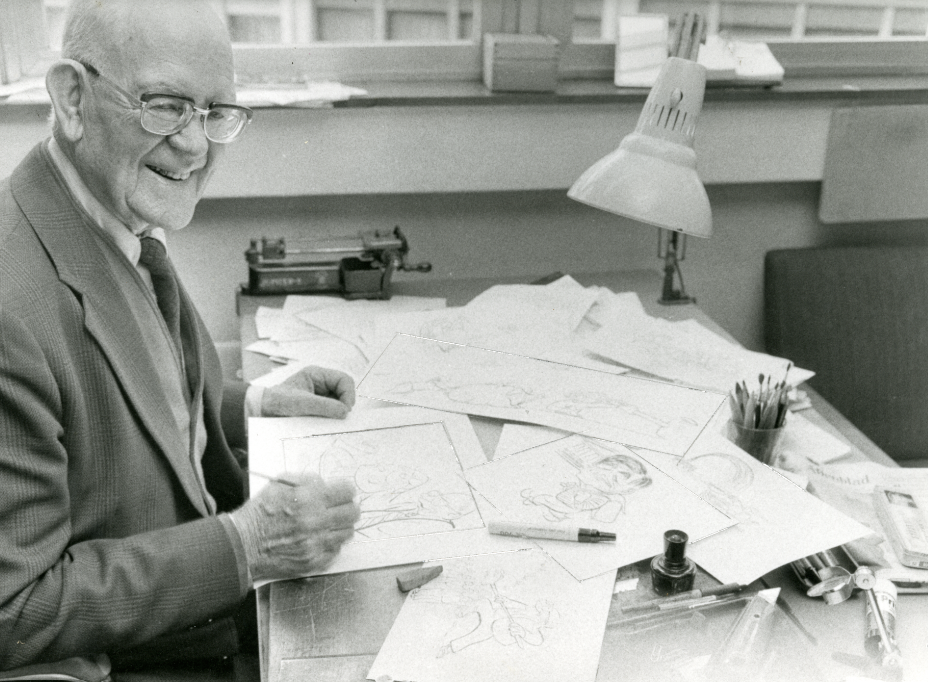 Imsland also worked as an illustrator, drawing both for Fabritius Reklamebyrå (advertising agency) in Oslo and for Åsmund Lærdal in Stavanger, but he is best known for his illustrations in Ajax' books about "Young 'uns in the Street". As Andreas Jacobsen said: "He must have known them, even he".
EARLY TALENT
Imsland became deaf at the age of 9, and it was perhaps this which contributed to his demonstrating, while still very young, a talent for drawing second to none. At the early age of 16 he was accepted by the Statens håndverks- og kunstindustriskole (Government Craft and Art Industry School) in Oslo, and he was acknowledged at the annual National Art Exhibition when his teacher submitted some of his etchings in 1920. The following year he began drawing for Stavanger Aftenblad, but also for (the newspapers) 1st. mai, Verdens Gang, Tidens Tegn and Morgenbladet. At the beginning of the 1920s he also drew for several of the country's satirical magazines, and in 1924 was one of the founders of «Molboposten» in Stavanger.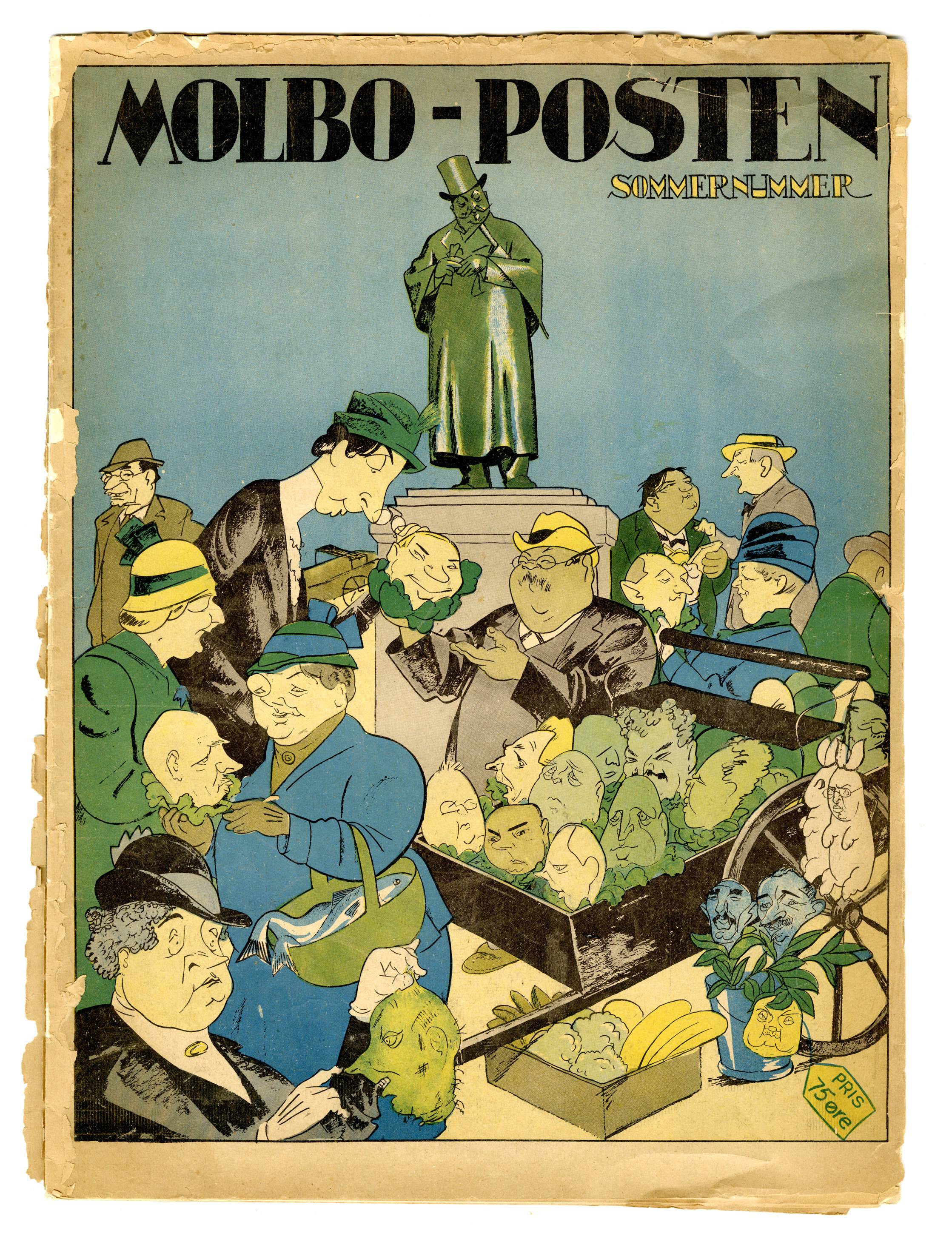 THE ART OF THE MOMENT
Newspaper drawings are documentation of the present. Henry Imsland described what he drew as the art of the moment: «What I made yesterday, I have forgotten today. I am most occupied with what I shall make tomorrow». (Stavanger Aftenblad, 25. mars 1970). Newspaper drawings are drawn journalism, and Imsland even won the Narvesen Prize for outstanding journalism in 1958.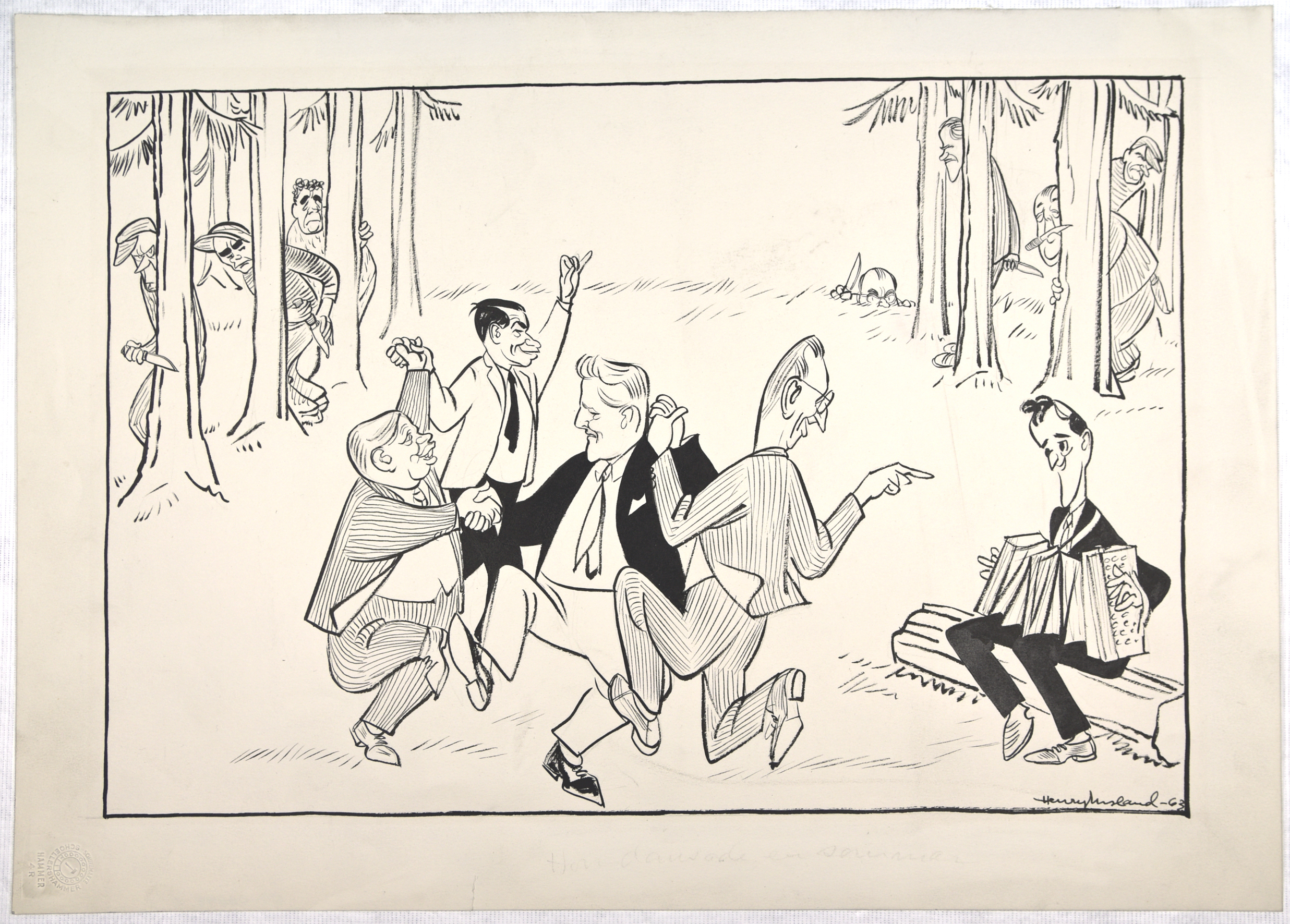 The Exhibition is financially supported by Stavanger Aftenblad and Stiftelsen Fritt Ord (the Free Word Foundation).