Exhibition
Printing history
Writing and images through the times
Experience exhibitions about the printing industry in Stavanger and the significance of written language and the art of printing for society
Theme: The Written Word
The written word has a history stretching back to the world's earliest written languages. The story we want to tell involves showing the development of writing and its social significance, from the ancient past to our own era with digital tablets and other mobile platforms for writing. Through interactive exhibitions we invite our visitors to express themselves, to leave their traces.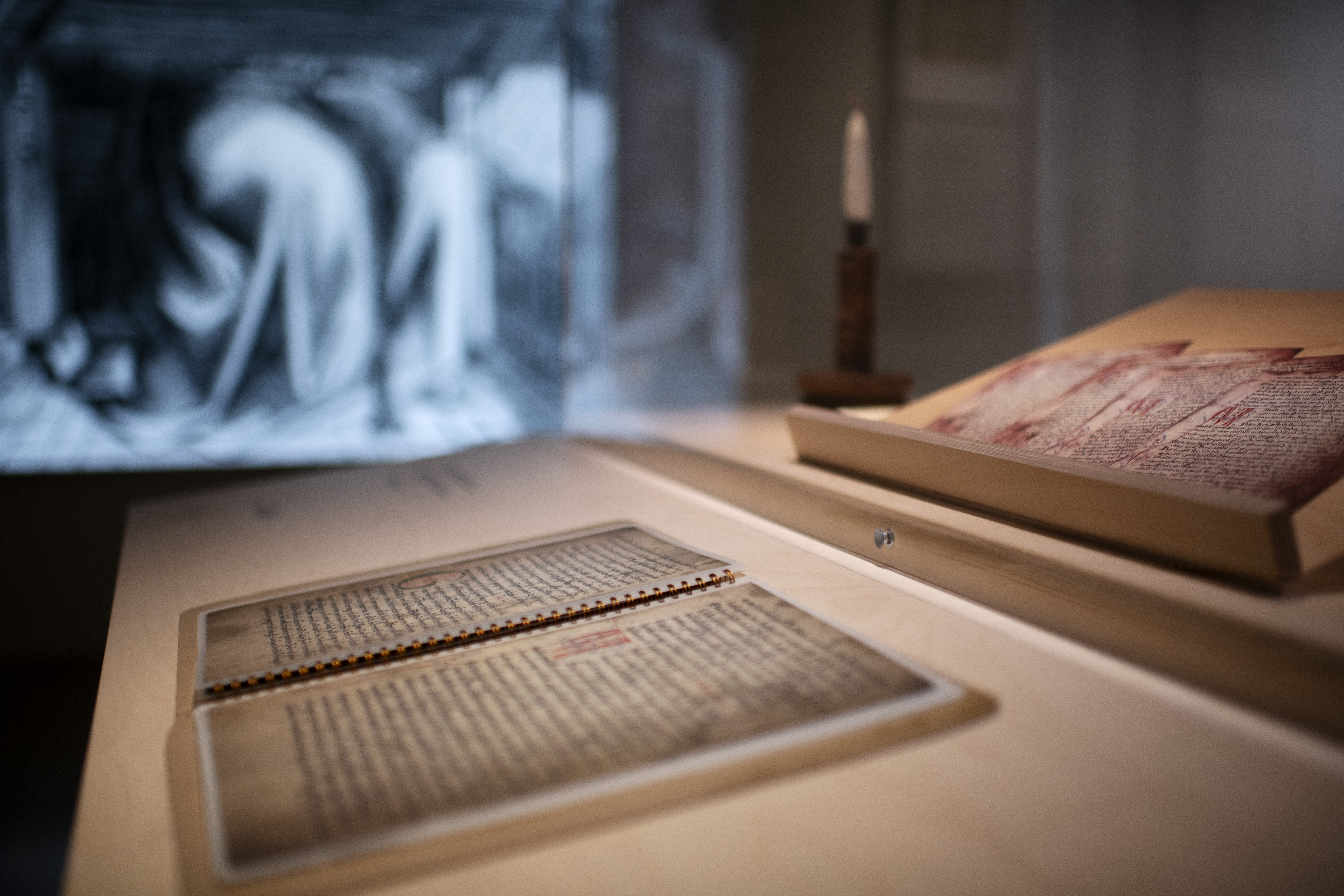 Theme: The Printed Word
"The printed word" relates to Johann Gutenberg's innovation of movable type in the 1400s and its significance for the ensuing centuries.

We look at the technological development of various printing techniques and machines, also the new crafts and occupations that emerged with them. We tell the story of how the art of printing has spread knowledge and played a role in the development of democracy and freedom of speech – these are burning issues also in today's society. We also look at fonts and typography and the diversity of printed matter and visual expressions that were developed and produced with these.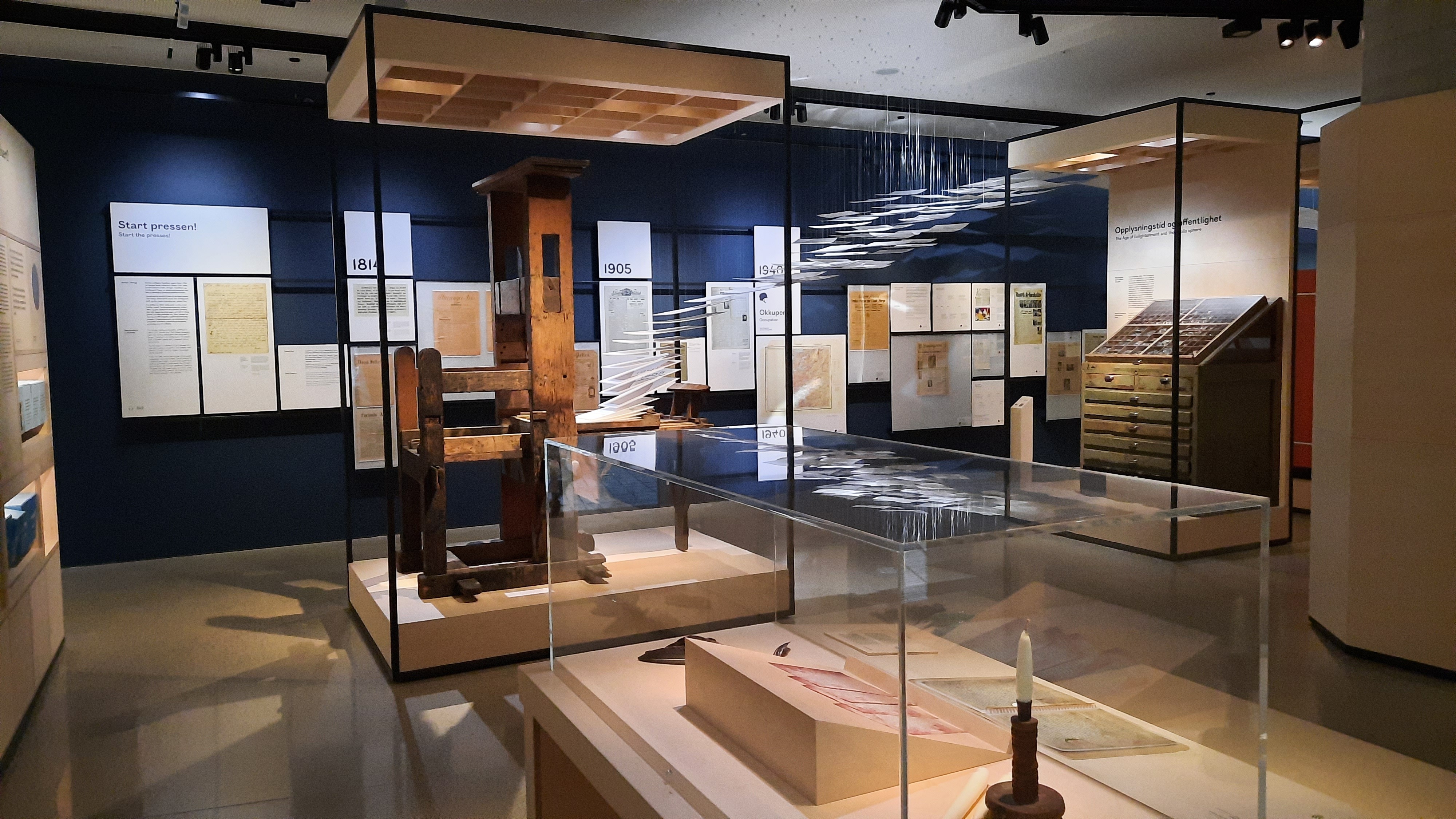 Theme: From Paper To Screen
With the concept from paper to screen-based media, we enunciates our aim of being a media museum. We will tell the story of technological development, of how lead type disappears, how phototypesetting and computers take over, and of how printed media become screen-based and available on diverse mobile platforms. We will examine what our digital age involves for all who live in it.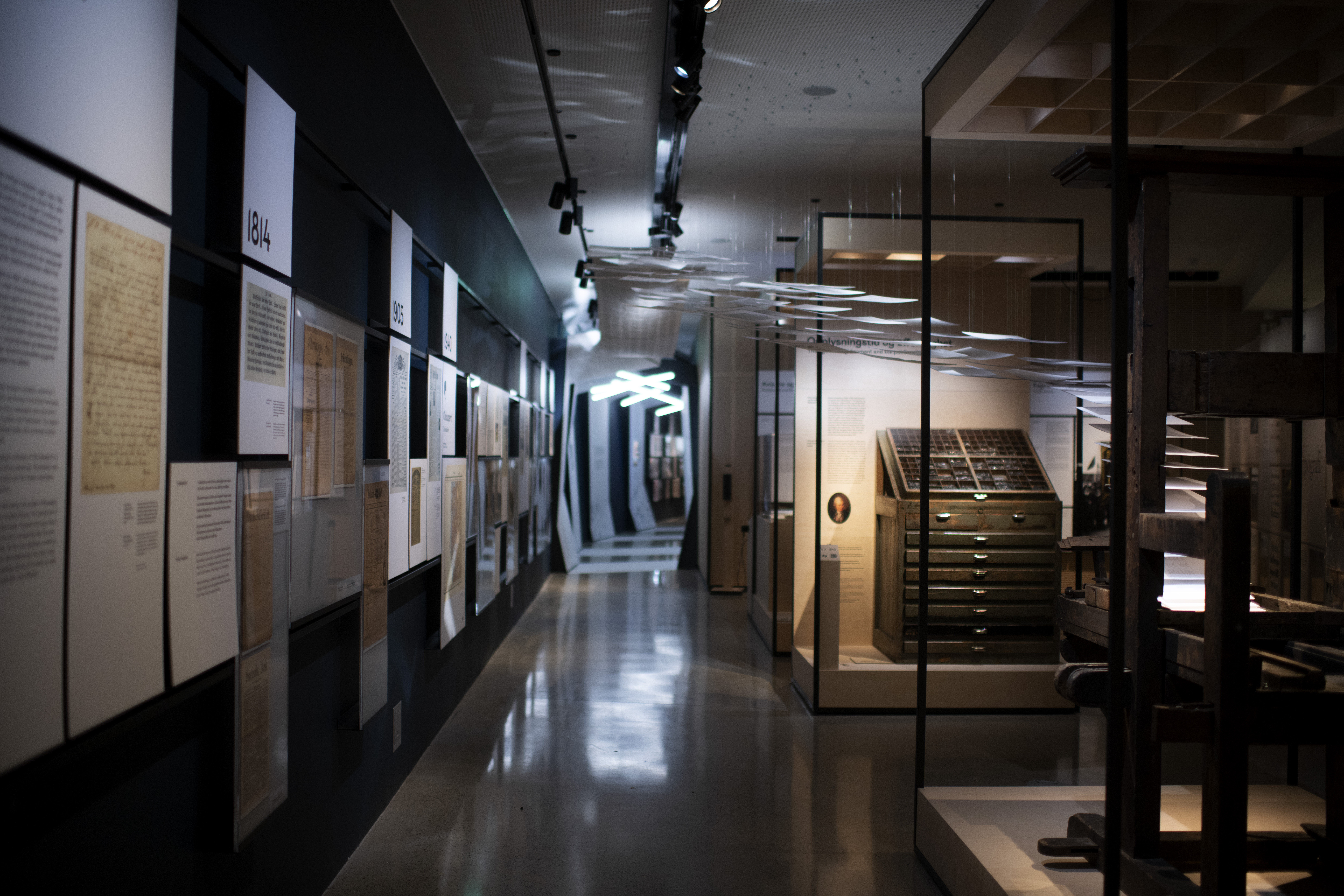 Theme: The Printed Image
Long before the written language, people communicated with symbols and images, and with the printed media new techniques were developed to reproduce images both alone and with text.

"The Printed Image" concerns the production and reproduction of images, not only of printed pictures but also of paintings and photos. The concept covers everything from techniques for fine art printing to reproduction techniques, the history of photography, newspaper cartoons and clichés for reproduction in black/white nuances. We emphasis on the professions, the work process and the tools, among other things in the photo engraving office.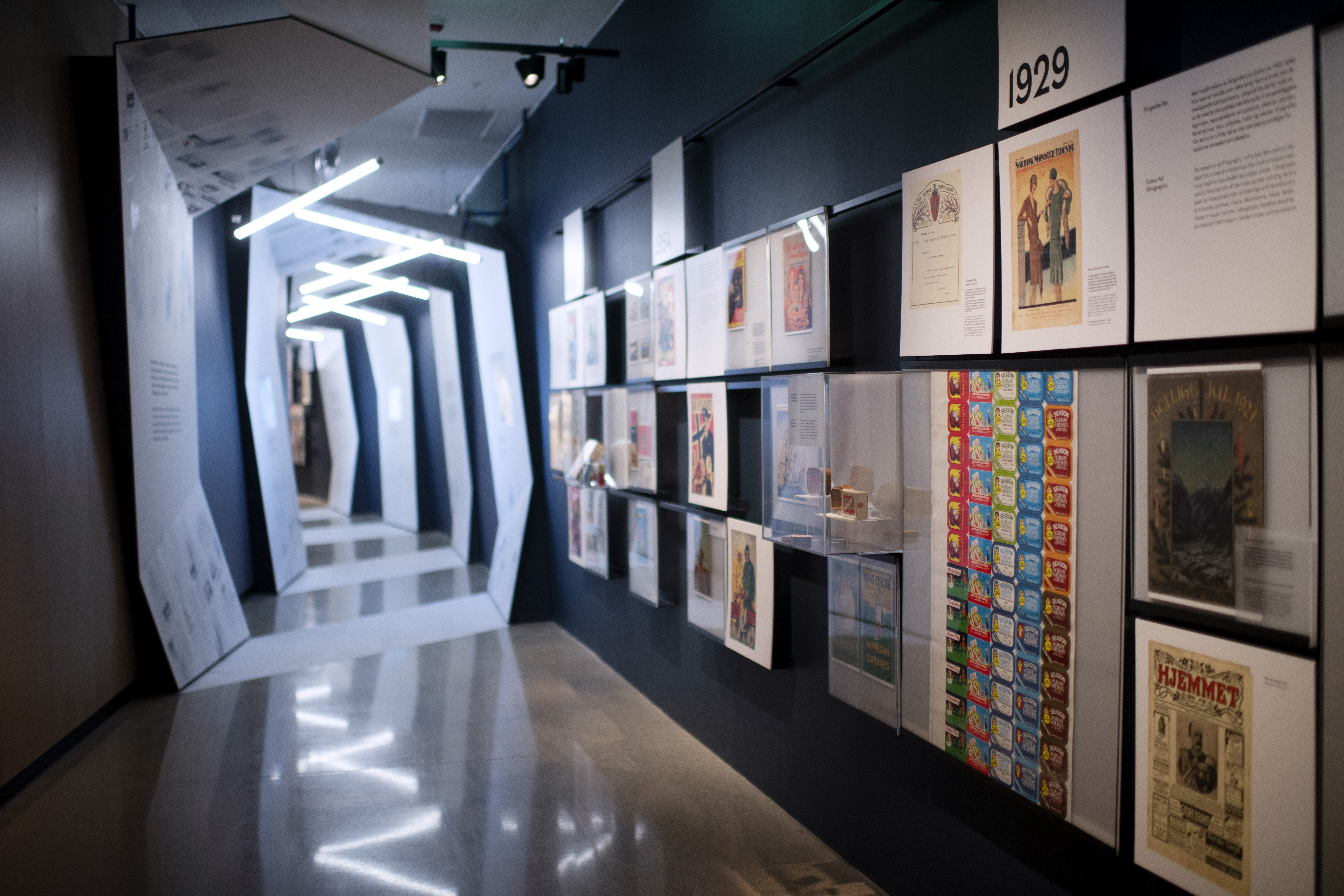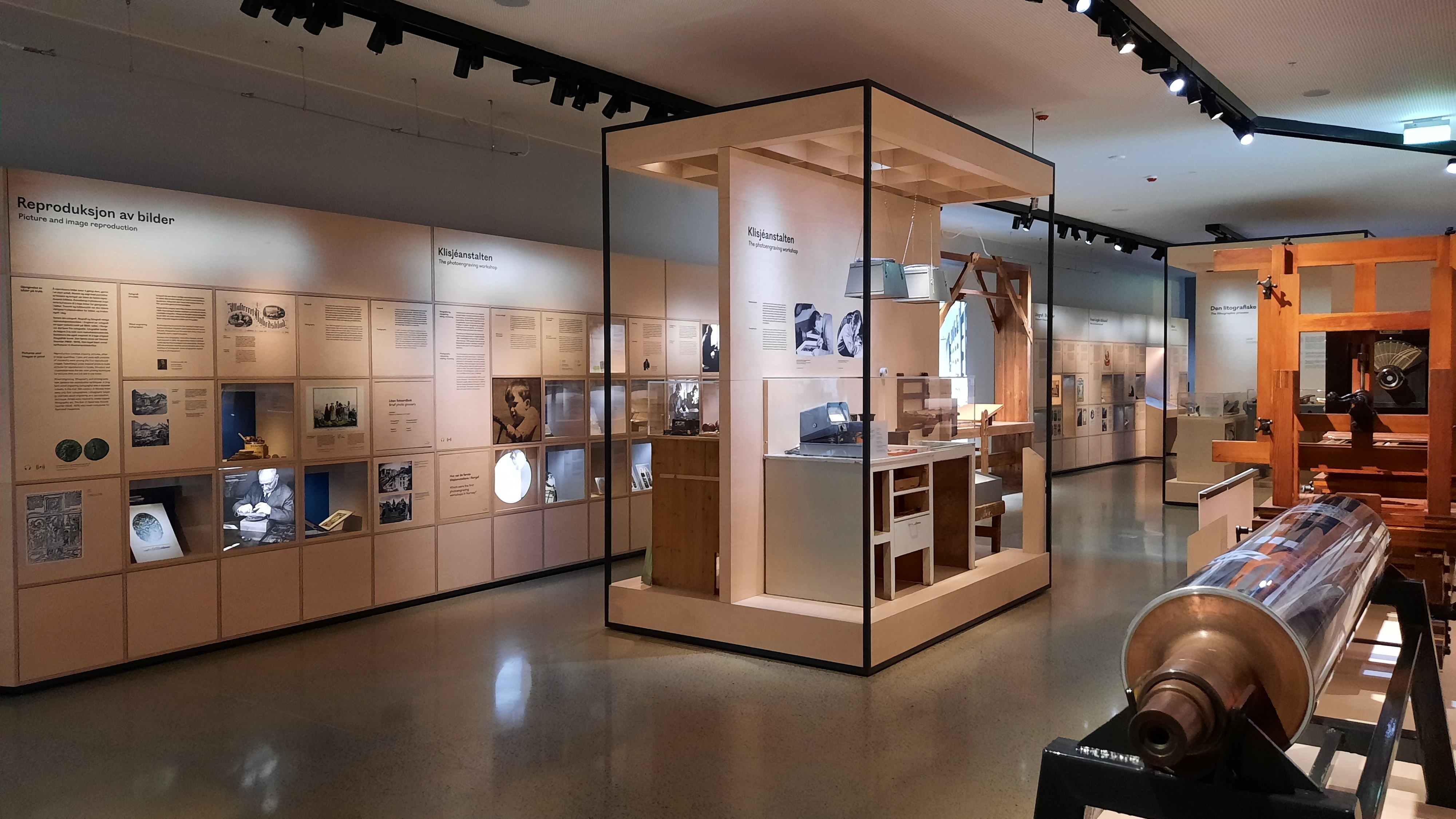 Theme: The Lithography in Stavanger
"The Lithography in Stavanger" connects the two museums The Norwegian Printing Museum and The Norwegian Canning Museum. The two industrial museums share a common story: with the large canning industry a great need for printed matter grew, and it was the lithographic production that laid the foundation for the large graphic industry in Stavanger.

With a reconstructed working lithographic press we demonstrate Alois Senefelder's invention from 1798. And based on local businesses we show the technique and the products, from stone to colorful label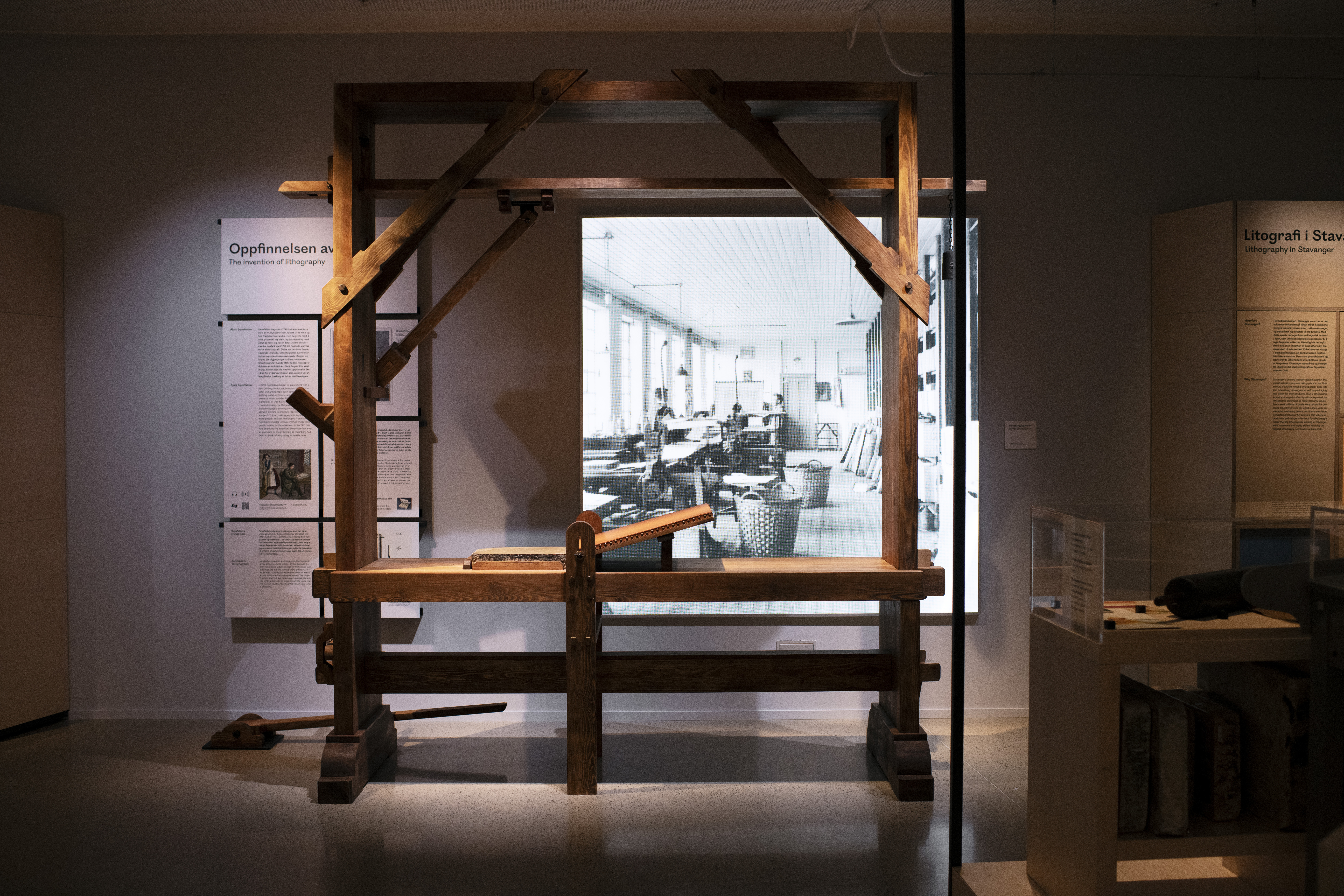 The Exhibition is financially supported by Kulturdepartementet, Rogaland fylkeskommune and Stavanger kommune, Sparebankstiftelsen DNB, Sparebankstiftelsen SR-bank and Stiftelsen Fritt Ord.