The Friends Association
The Norwegian Printing Museum`s Friends Association (Venneforening) is a forum for all who are interested in printing history, industries and culture.
OBJECTIVE
The society works to preserve knowledge about all aspects of producing printed matter and culture. It spreads knowledge about these fields in order to ensure that the historical objects and knowledge are preserved and valued. At the same time, it is important to give the public a better understanding of the relation between freedom of the press, freedom of expression and the technical ability to produce publications.
The Friends have been active as museum guides and as demonstrators of printing techniques. This is an independent support group, and all financial contributions are, according to its board's decisions, used for the benefit of the Norwegian Printing Museum.
ACTIVITIES
It's both interesting and rewarding to join a volunteer group at the Norwegian Printing Museum. You have opportunities to use all your skills and to learn new things. The Friends make it possible to operate a vital, interactive museum. Volunteers meet every Wednesday to run the presses, produce small and large printed works and do other activities.
Who can join and how much does it cost? All who are interested are welcome to join – individuals, organisations, institutions, clubs and business. The annual membership fee for individuals is 150 NOK, for business 1,500 NOK.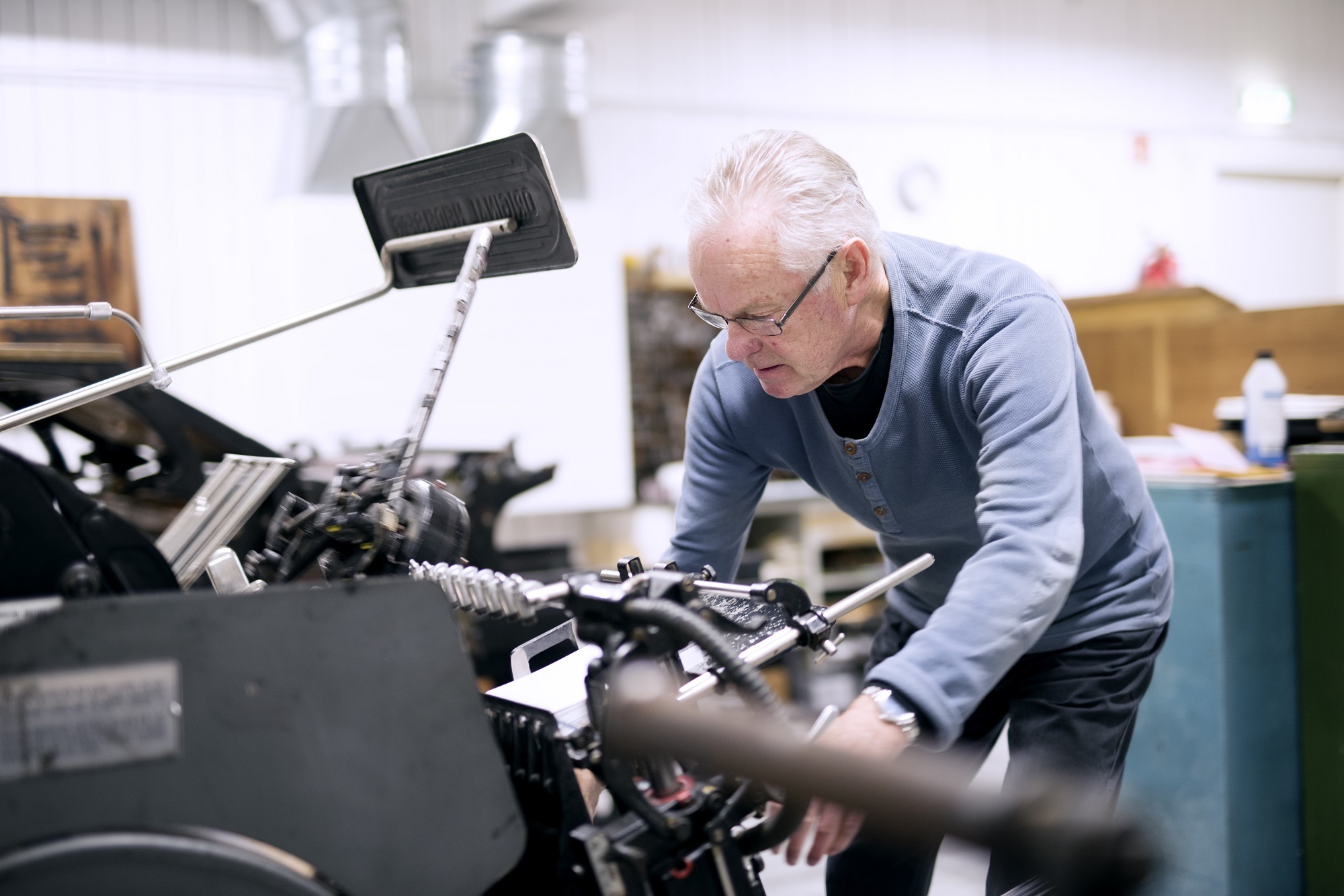 Volunteer Einar Meinich Bach runs the Heidelberg «wing» press at the museum. Photo: Anne Lise Norheim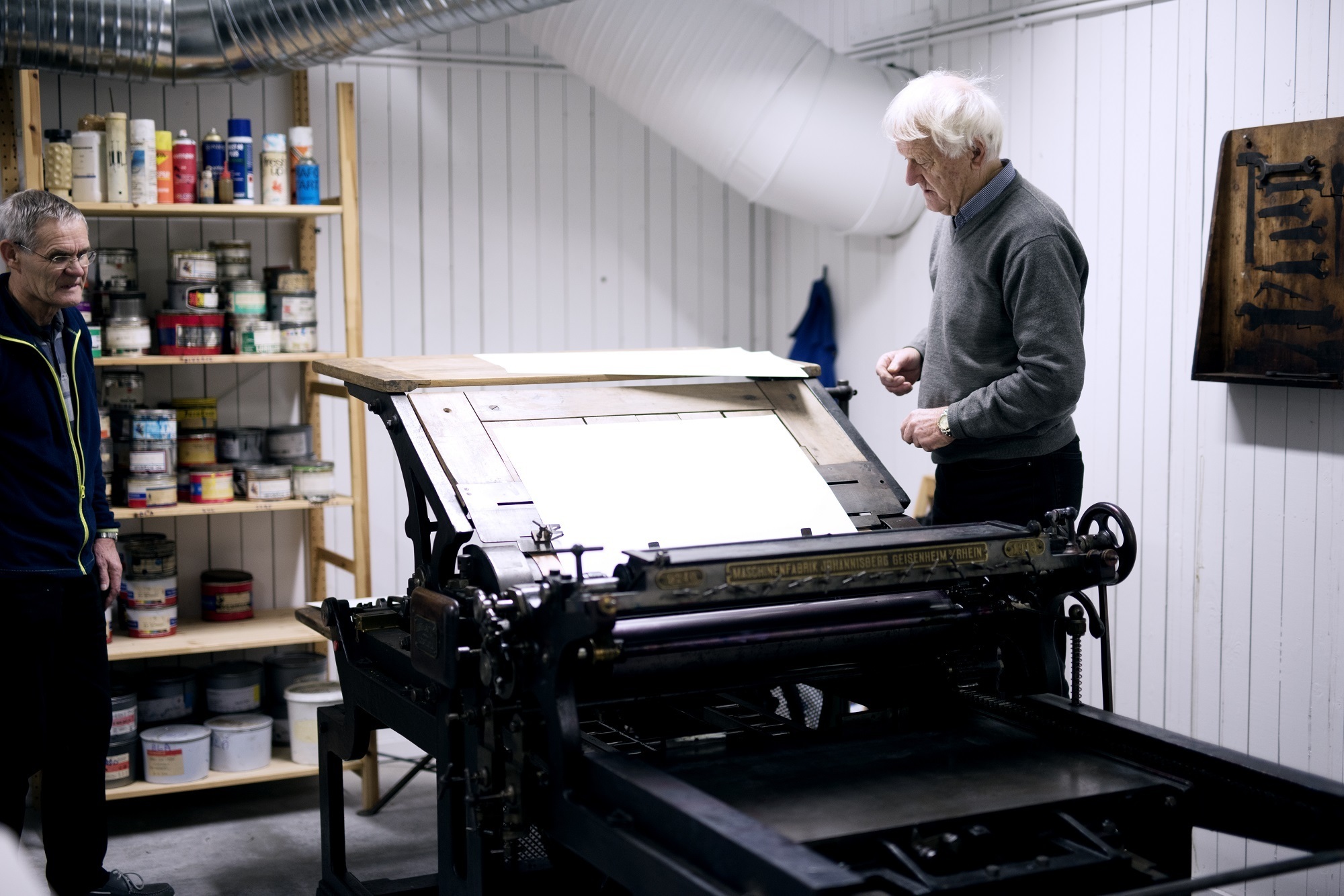 Volunteer Alf Meling makes sure that the Johannisberg quick press from 1913 still is running. Odd Aarreberg oversees that everything is done right. Photo: Anne Lise Norheim